Baskets have been a popular decorative and functional element in home decor for centuries. Whether you're looking to organize clutter or add texture and warmth to a room, baskets can be the perfect solution. At Wickerwise, we specialize in high-quality, durable wicker and woven baskets that are both stylish and practical. In this article, we'll explore five different categories of baskets and suggest ways to use them effectively in your home decor and organization. From shelf baskets to picnic baskets, there's a basket for every need and style. So, let's dive in and discover the many ways you can use baskets to enhance your home!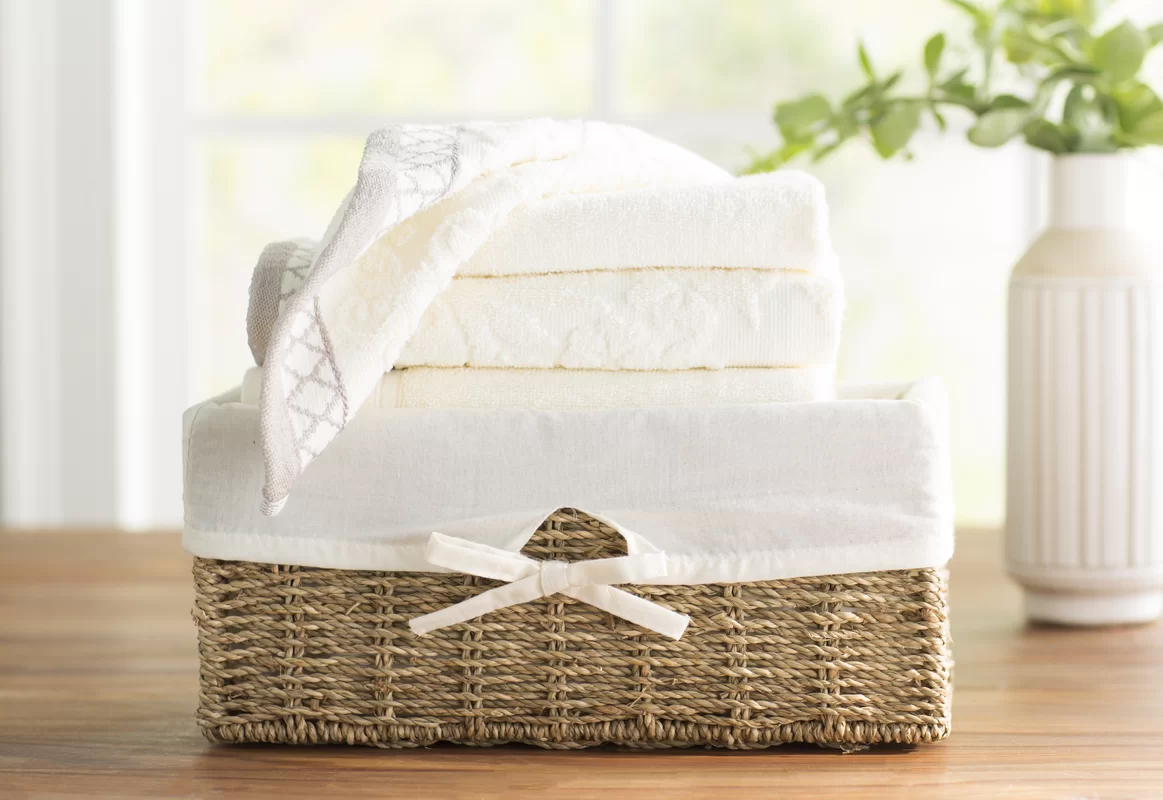 Seagrass Shelf Basket Lined with White Lining
Shelf Baskets
Shelf baskets are a great way to organize and display items on shelves, bookcases, or mantles. Here are a few ideas of small items that you can store in shelf baskets for organization:
Stationery: Keep your pens, pencils, and markers in a small wicker basket on your desk or bookshelf for easy access.
Craft supplies: Store your craft supplies such as yarn, fabric, and embroidery floss in a larger woven basket to keep them organized and out of sight.
Kitchen essentials: Keep your cooking oils, spices, or utensils in a smaller, more decorative basket on your kitchen counter to add a touch of natural texture to your space.
Toiletries: Use a small wicker basket on your bathroom shelf to store your extra toiletries such as cotton balls, makeup remover wipes, or face masks.
Accessories: Keep your accessories such as scarves, hats, and gloves in a basket on your closet shelf for easy access and organization.
When choosing a shelf basket, look for one that fits the size and style of your shelves, and consider the materials and color that will best complement your decor. Wicker, woven, and rattan storage baskets are all great options for shelf storage.
Natural Water Hyacinth Round Waste Basket
Wastebaskets
While we don't often think of wastebaskets as a decorative element, they can actually add style and texture to a room. Here are a few ways to incorporate a wicker trash can into your decor:
Choose a natural material - Wicker or rattan baskets in natural tones can add warmth and texture to a room, while also serving as a functional trash bin.
Match the style of the room - Consider the style of the room when choosing a wastebasket. A more rustic or bohemian-style room might benefit from a straw or woven wastebasket, while a more modern or minimalist room might require a sleeker, more streamlined design.
Use it in unexpected places - Don't limit yourself to using garbage cans only in the office or bathroom. A smaller wastebasket can be used in a bedroom or living room to collect tissues or other small items.
When shopping for a wicker wastebasket, look for one that is sturdy and durable enough to handle everyday use. And don't be afraid to get creative with how you use it - a wastebasket can be a versatile and practical addition to any room in your home.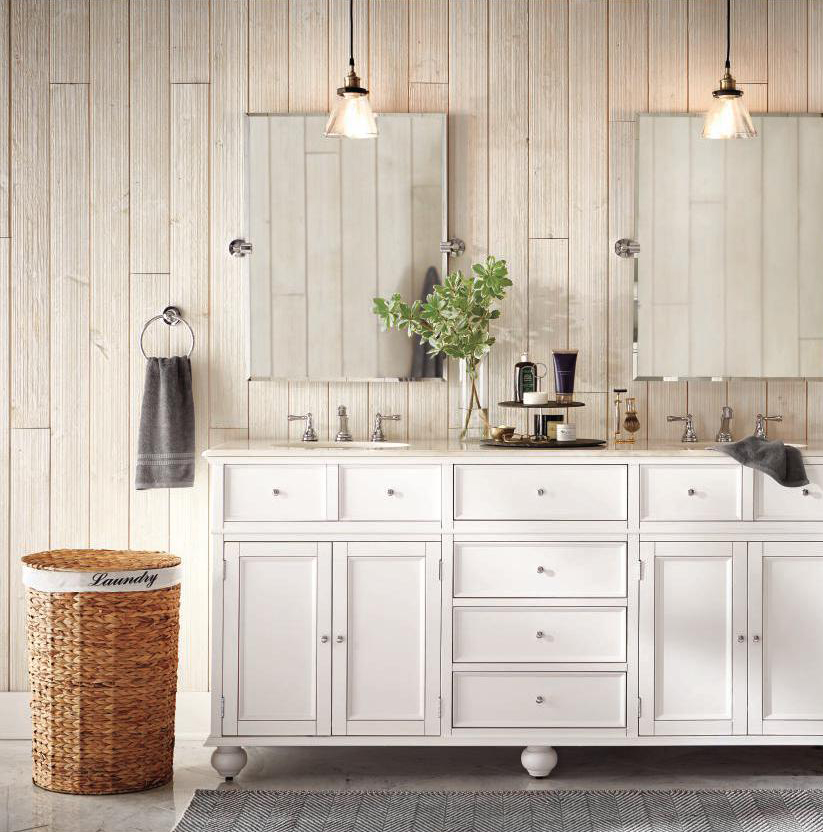 Laundry Hampers
Laundry hampers can be a stylish and practical addition to any bedroom or bathroom. Wicker laundry baskets are particularly popular, as they add a natural and rustic feel to a space. Here are a few tips for incorporating a wicker laundry basket into your home:
Choose a size that fits your needs - Consider how much laundry you typically generate when choosing a laundry hamper. A larger family might require a larger basket, while a single person might need only a smaller one.
Look for a sturdy design - Since laundry hampers can become quite heavy when full, it's important to choose one with a sturdy construction. Wicker or rattan hampers with reinforced frames are a good choice.
Consider the location - Decide where in your home the laundry hamper will be located, and choose a style that complements the decor of that room. A more traditional or farmhouse-style room might benefit from a classic woven basket, while a more modern space could work well with a more streamlined design.
When shopping for a woven laundry basket, keep in mind that it should be practical and functional, as well as stylish. Look for one with handles for easy transport, and consider a liner for added convenience. A wicker laundry hamper can be a beautiful and useful addition to any home.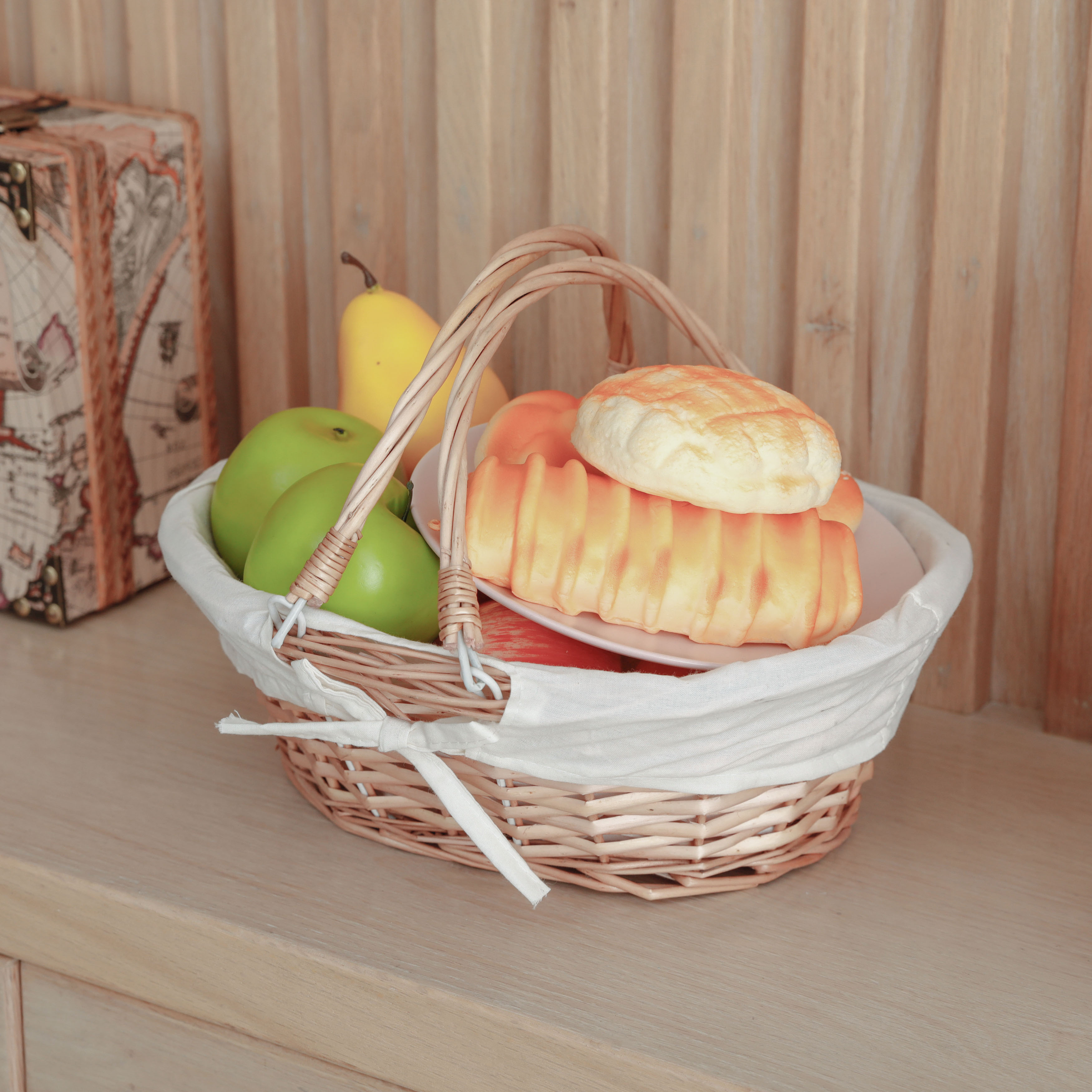 Oval Willow Basket with Double Drop Down Handles
Picnic Baskets
Picnic baskets are not just for outdoor adventures. Here are some unique ways to use them around your home:
As a decorative storage piece - Use a picnic basket as a decorative storage piece in your living room or bedroom. Fill it with blankets, pillows, or even magazines to create a cozy and inviting look.
As a plant holder - Use a wicker picnic basket as a creative planter for your indoor plants. Line the basket with plastic to protect it from water and soil, then add your favorite plants for a rustic and charming display.
As a gift basket - Use a picnic basket as a unique way to present a gift. Fill it with goodies like wine, cheese, and snacks, or use it as a base for a themed gift basket like a spa day or movie night.
As a catch-all for toys or pet supplies - Use a open picnic basket to corral toys or pet supplies in your home. The open design makes it easy to grab what you need, while the natural texture adds a touch of warmth to your space.
By thinking outside the box, you can use a picnic basket in unexpected ways to add both function and style to your home.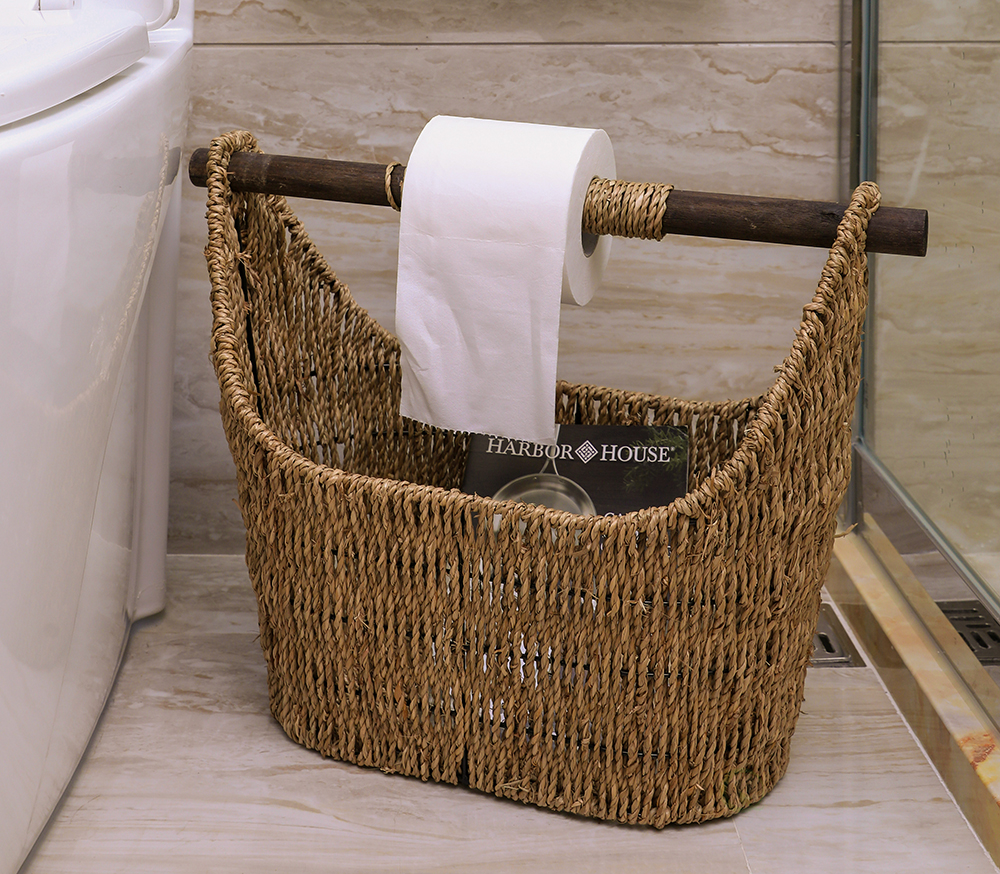 Free Standing Magazine and Toilet Paper Holder Basket
Magazine Racks
Wicker magazine racks are a great way to keep your reading material organized and within reach. Here are a few tips for using a woven magazine rack:
Choose the right size - Magazine racks come in different sizes, so make sure you choose one that can accommodate your collection of reading material. Consider the height, width, and depth of the rack to ensure it can hold the magazines comfortably.
Keep it clean - Wicker can be prone to dust and dirt, so be sure to regularly dust and clean your magazine rack. A soft cloth or a gentle brush can help remove any debris that accumulates on the surface.
Use it for more than just magazines - A wicker magazine rack can also be used to store books, papers, and other reading material. It can even be used as a decorative piece to add a touch of natural texture to any room.
When using a woven magazine rack, be sure to organize your reading material in a way that makes sense to you. You can organize by date, topic, or author, for example. This will make it easier for you to find what you're looking for when you want to sit down and read.
Conclusion
Wicker baskets and accessories are versatile and functional additions to any home. Whether you're looking for stylish storage solutions or decorative accents, wicker offers a natural and timeless aesthetic that can complement any decor style. By using wicker baskets, you can keep your home organized, clutter-free, and stylish.
So next time you're looking for storage options or decorative accents, consider using wicker baskets, shelf baskets, laundry hampers, picnic baskets, and magazine racks. With their practical uses and natural charm, they're sure to add a touch of warmth and style to any space.