If you're looking to add some cozy and chic vibes to your space, wicker decor might just be the perfect addition. Wicker is a timeless material that can instantly add warmth and texture to any room. In this post, we'll be exploring some tips and tricks for incorporating wicker decor into your home.
Mix and Match Wicker with Other Materials
Wicker decor looks great when it's paired with other materials. You can mix and match wicker with wood, metal, or glass for an interesting and eclectic look. For instance, a wicker chair paired with a metal side table and a wooden floor can create a cozy and stylish reading nook.
Choose the Right Color
Wicker decor comes in a variety of colors, so it's important to choose the right one for your space. If you want to create a cozy and warm atmosphere, go for a darker color like brown or black. If you're looking to brighten up your space, a lighter color like white or natural wicker can do the trick.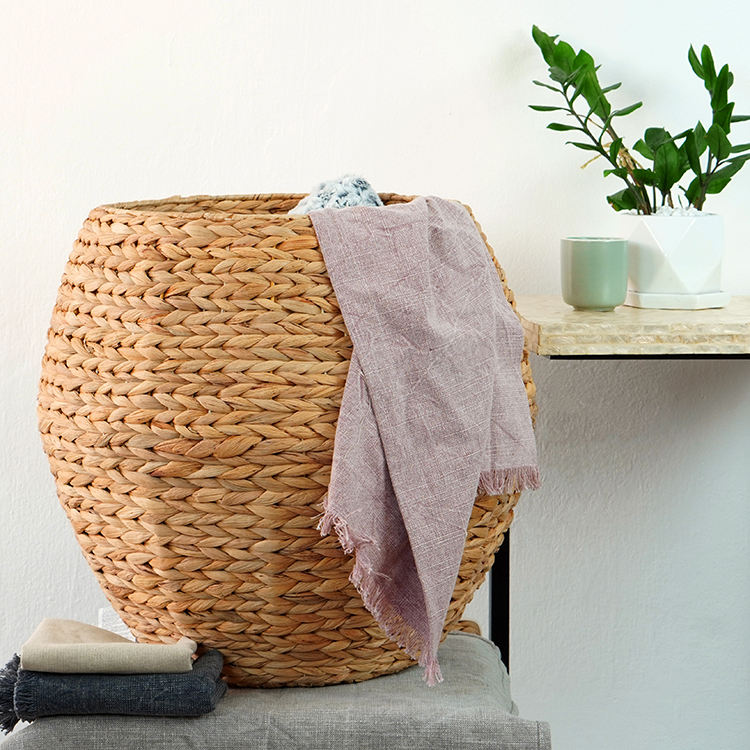 Water Hyacinth Natural Multipurpose Barrel Storage Tub with Lid
Use Wicker Baskets for Storage
Wicker baskets are not only stylish, but they're also functional. They can be used to store blankets, pillows, magazines, or any other items that need a home. Place a wicker basket in your living room or bedroom to create a cozy and organized space.
Add Wicker Wall Decor
Wicker wall decor can add a touch of warmth and texture to any room. Wicker wall hangings or baskets can create an interesting focal point in your space. You can hang a wicker wall decor piece in your living room, bedroom, or even your bathroom.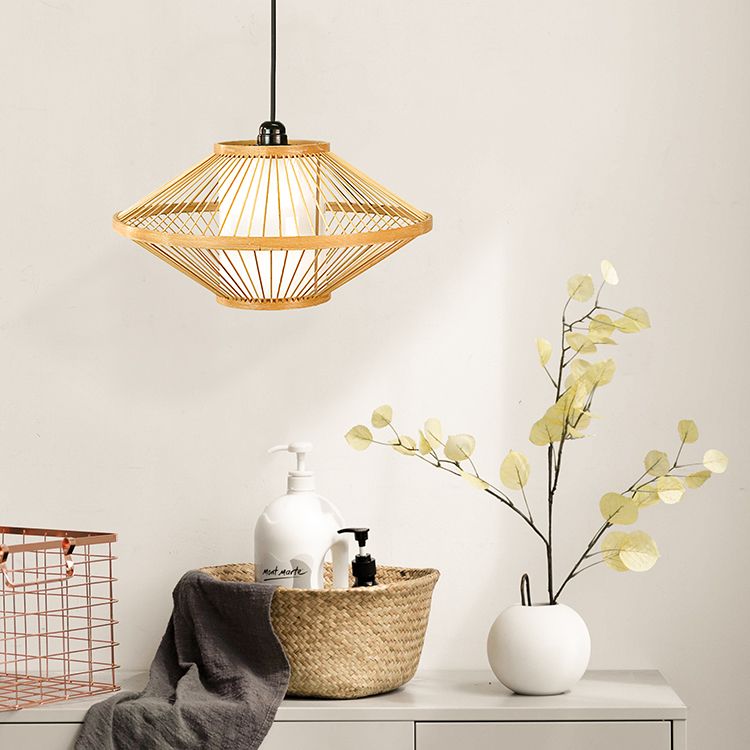 Modern Oval Bamboo Wicker Rattan Hanging Light Shade
Wicker lighting fixtures can add a cozy and warm glow to your space. You can choose from a variety of wicker lamp shades or even a wicker pendant light. Wicker lighting can be used in any room, but it works particularly well in a cozy living room or bedroom.
Add Wicker Accessories
Wicker accessories can be the perfect finishing touch to your space. You can add a wicker tray on your coffee table or a wicker vase on your bookshelf. These small touches can make a big impact and create a cohesive look throughout your space.
Wicker decor is a versatile and stylish addition to any home. By following these tips and tricks, you can create a cozy and chic space that's sure to impress. Whether you're looking for functional storage solutions or stylish wall decor, the Wickerwise collection has got you covered.